The week ahead for the Magic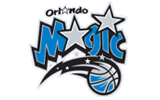 The Magic begin this week with a record of 17-6 (7-2 home, 10-4 road), tied for first place in the SE with Atlanta. Boston remains the top seed in the East with a 19-4 record, while Cleveland, at 17-7, has the fourth seed.
The Magic have four games this week, none outside the state of Florida:
Monday, Dec. 14th: Indiana (8-13, 3-7 road) The Pacers are without Danny Granger for several weeks
Wednesday, Dec. 16th: Toronto (11-15, 4-10 road) Hedo Turkoglu makes his return to Orlando as the Raptors continue to struggle despite having a talented roster
Thursday, Dec. 17th: at Miami (11-11, 5-4 road) Heat have lost 10 of their last 15 games, but one of those wins was in Orlando
Saturday, Dec. 19th: Portland (14-11, 6-7 road) Greg Oden's season-ending injury sets Blazers back
After two tough road losses at Utah and Phoenix, Magic should get back on track this week, with a good chance at winning all 4 games; with a worst-case scenario of 3-1.